You are here
Back to top
The Hidden City: A House War Novel (Hardcover)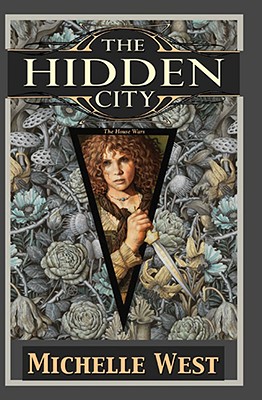 Description
---
The incredible story that fans of "The Sun Sword" series have been waiting to read-the battle for control of House Terafin-from a writer of "talent and depth."*
Orphaned and left to fend for herself in the slums of Averalaan, Jewel Markess- Jay to her friends-meets an unlikely savior in Rath, a man who prowls the ruins of the undercity. Nursing Jay back to health is an unusual act for a man who renounced his own family long ago, and the situation becomes stranger still when Jay begins to form a den of other rescued children in Rath's home. But worse perils lurk beneath the slums: the demons that once nearly destroyed the Essalieyan Empire are stirring again, and soon Rath and Jay will find themselves targets of these unstoppable beings.
About the Author
---
Michelle West is the author of three interconnected series: "The Sacred Hunt" duology, the six-volume "Sun Sword" series, and "The House War" novels. She has published numerous short stories, as well as fantasty novels, under her maiden name, Michelle Sagara. She was a two-time nominee for the Campbell Award. She works part-time at BAKKA Books, one of Toronto's larger bookstores, and writes a column for "The Magazine of Fantasy & Science Fiction." She can contacted via her website, michellesagara.com.